What if your brand had a smash hit on YouTube?
What if people were talking about your viral campaign on The Today Show, Letterman, and Ellen?
And what if that meant not only millions of views, industry awards, and increased advertising ROI, but what if it also moved product?
That's what has happened to our clients. Repeatedly.
Our campaigns for Coca-Cola spiked 2-liter Diet Coke sales in the U.S. by over 5%. Twice. And they boosted Mentos sales by 15%. For three years straight.
The Problem: People are ignoring traditional ads.
For generations, advertisers have had a captive audience on television. But now, with DVR's in so many homes and with audiences moving online, the game has changed.
Brands continue to make traditional ads, but the truth is: no one is watching them.
The 2013 Motorola Mobility Media Engagement Barometer found that 74% of DVR owners in the United States skip ads on TV. And online it's just as bad. YouTube recently admitted that fully 70% of its viewers skip pre-roll ads online.
Major brands continue to make costly mistakes in online video because traditional agencies continue to apply the old rules of television to the online world. But what works on TV doesn't work online.
So why waste your budget on ads that you know will be ignored?
The Solution: Make ads that people want to watch.
At EepyBird Studios, we make online ads that create an emotional connection with your consumer. That means that not only do people watch, they want to watch. And when people feel a genuine connection with your brand, they share with their friends, and your brand is what they're talking about around the water cooler at work the next day.
"Adverts so good, people choose to watch them."
– Times Online
And that means your ads have impact. As Michael Donnelly, the director of interactive marketing for Coca-Cola, said, our second viral campaign had, "the impact of a SuperBowl ad."
At EepyBird, our unique, proven, and repeatable approach has been turning out award-winning viral campaigns for premium global brands…

…since we helped found the online video advertising industry in 2006.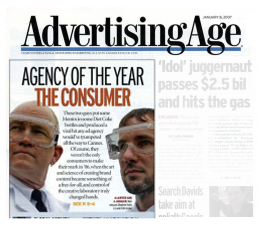 Since then, our work has averaged 6 million user-initiated views per campaign.
And that average doesn't include our 100-million-view Coke and Mentos megahit.
We've developed a practical, reliable, and repeatable method for producing contagious content online. And now, we can help your brand become a leader in the online marketplace.
The New York Times called our EepyBird approach to viral video a "recipe for success."
Stafford Green, head of marketing innovation for Coca-Cola said, "[EepyBird has] deciphered the magic of making viral videos."
And Ty Kiisel, of Forbes.com summed it up simply: "The guys at Eepybird seem to have found the Holy Grail."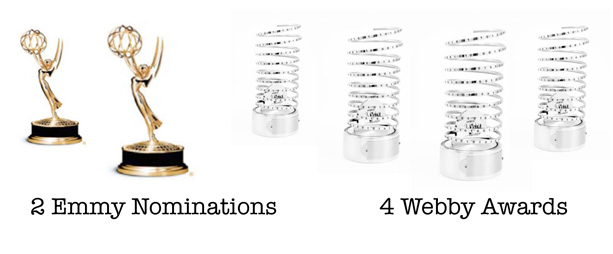 Don't waste any more time and money on ads that nobody is watching.
Stop being ignored. Start being shared.
Call today to start unlocking the power of viral video for your brand. Contact Brent at (207) 336-3686 or email brent@eepybird.com.