EepyBird's Coke & Mentos Spectacular
"Very impressive!" – David Letterman
"Unbelievable!" – The Today Show
"Hilarious!" – The New York Times
Over 150 million people have watched the videos, but you have to see it LIVE!
Click here for booking information.
You've seen them on The Late Show with David Letterman, The Today Show, Mythbusters, and more.  And now, the mad scientists of EepyBird are taking their world-famous Extreme Coke & Mentos Experiments LIVE to festivals and corporate events around the world!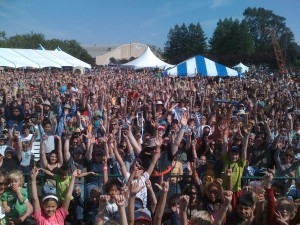 They've appeared everywhere from Caesar's Palace in Las Vegas to London, Paris, New York, Madrid, and Istanbul.  This spectacular show has been a huge attraction at events like Maker Faire in San Francisco and Capital Ex in Edmonton.  It's been an amazing addition to corporate events like WebTrends in Las Vegas and the Webby Awards in New York.
"EepyBird's presentation helped make our event in Las Vegas unforgettable!"
– Matthew Langie, WebTrends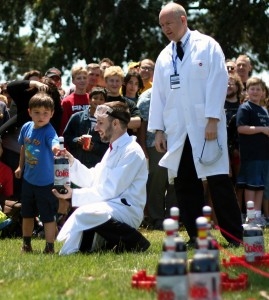 "We couldn't have asked for anything better!" – Carnegie Science Center
There is truly nothing else like EepyBird and the beautiful, funny, astonishing, and spectacular Extreme Coke & Mentos Experiments LIVE!
"Wizards!" – Rolling Stone
"Mesmerizing!" – All Things Considered, NPR
"Geniuses!" – Lawrence Lessig, Stanford University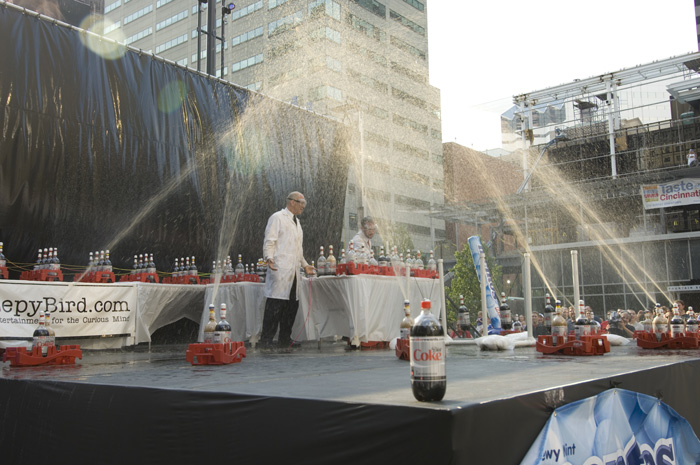 Click here for booking information.
EepyBird has limited dates available, so for more information, contact Brent at EepyBird, brent@eepybird.com, or call (207) 336-3686.